---
U type heat pipe solar collector
SC-U
Send Inquiry
Share to:
---
Description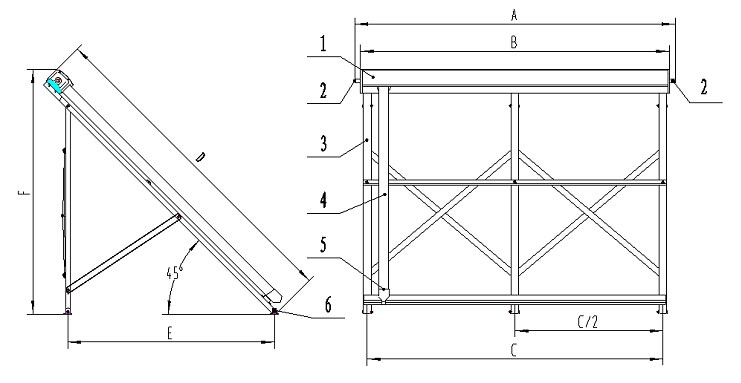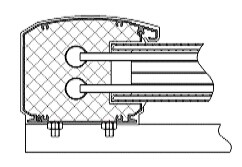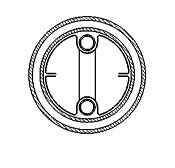 1 S
olar Collector Mainfold
2 S
olar Collector Connection
4
Three Target Vacuum Tube
l

        
All glass vacuum tube,High temperature resistance
、
Anti-freezing
、
Vacuum Insulation.
l

        
Superconducting copper heat pipe,high speed heat transfer,start as low temperature,low temperature resistance.
l

        
All aluminium alloy shell and frame,Surface oxidation or Spray preservative treatment,anti-corrosion,easy to install.
l

        
Keeping warm layer is high temperature resistance rock wool/glass wool, compression moulding forming,high density, low thermal conductivity.
l

        
Keeping Inner Tank makes from high pressure resistance,anti-corrosion,high-quality high-purity copper,can withstand 1Mpa.
l

        
Gravity heat pipe heat transfer unidirectionally,high collection efficiency,little heat loss.
l

        
Approved by Europe's authoritative testing institutions, achieved certification of Solar Keymark.
l

        
Approved All types of solar collector,designed to meet customer needs,Modular structure,
can install on the flat roof and sloped roof,easy to transport and install.
Product technical parameter  
| | | | |
| --- | --- | --- | --- |
| MODEL | SC-U-15 | SC-U-18 | SC-U-20 |
| Tubes Qty | 15 | 18 | 20 |
| Distance between two tubes | 75 | 75 | 75 |
| Diameter/Length of Vacuum tube(㎜) | φ58/1800 | φ58/1800 | φ58/1800 |
| Material of vacuum tube | high borosilicate glass3.3 | high borosilicate glass3.3 | high borosilicate glass3.3 |
| Thickness of inner/outer Vacuum tube(㎜) | 1.6/1.8 | 1.6/1.8 | 1.6/1.8 |
| Diameter/Length of heat pipe condensor(㎜) | φ14/1750 | φ14/1750 | φ14/1750 |
| U pipe material/thickness(㎜) | Cu tp2/0.5 | Cu tp2/0.5 | Cu tp2/0.5 |
| Diameter/Thickness of inner tube(㎜) | φ22/1.0 | φ22/1.0 | φ22/1.0 |
| Connection size | φ22( 3/4″) | φ22(3/4″) | φ22(3/4″) |
| Keeping warm material/thickness(㎜) | Rock wool/40 | Rock wool/40 | Rock wool/40 |
| Solar Collector Pressure(MPa) | 0.6 | 0.6 | 0.6 |
| Solar Collector ℃working temperature | <100 | <100 | <100 |
| Solar Collector Capacity(L) | 0.98 | 1.15 | 1.27 |
| Solar Collector Aperture area(㎡) | 1.5 | 1.8 | 2.0 |
| Solar Collector Total Area(㎡) | 2.30 | 2.74 | 3.04 |
| Recommend flow(L/min) | 1.13 | 1.35 | 1.50 |
| Pressure drop(Pa) | 59.2 | 90.6 | 116.7 |
| Intercept effiency η0 | 0.78 | 0.78 | 0.78 |
| Heat loss coefficient a | 2.09 | 2.09 | 2.09 |
| Solar Collector Power(W)1000W/㎡ | 870 | 1047 | 1165 |
| Solar Collector Net weight(kg) | 50.75 | 59.75 | 64.75 |
| a   (㎜) | 1270 | 1495 | 1645 |
| b   (㎜) | 1175 | 1400 | 1550 |
| c   (㎜) | 1100 | 1325 | 1475 |
| c/2 (㎜) | —— | —— | —— |
| d   (㎜) | 1980 | 1980 | 1980 |
| e   (㎜) | 1240 | 1240 | 1240 |
| f   (㎜) | 1470 | 1470 | 1470 |
| Packaging Size(㎜) |   |   |   |