---
Integrative pressurized flat panel solar water heater
SP-F
1.Thermosiphon direct system, easy piping work, higher effciency.
2.Intelligent control, automatic water flling.
3.Reliable electric back-up with protection against dry heating and thermal cut-out.
4.Pressurized water tank with SUS304-2B inner tank, good at anti-corrosion.
5.Operation under pressure to ensure comfortable shower water.
6.Polyurethane layer foaming insulation for keeping temperature of water.
7.Totally copper flow channels achieve low defect rate and easy maintenance, long service life.

Working principle:
Under normal operating conditions the potable water within the potable storage tank is heated by the solar collectors. For example, in an close circuit system where the household hot water is in the collector circuit, cold water is pushed downwards via the long external pipe from the storage tank to the bottom of the solar collector. As the water is heated in the absorber by the sun, it rises to the top of the collector then travels through the short external pipe into the storage tank.
Send Inquiry
Share to:
Solar Water Heating Panels
,
solar water heater
,
solar flat plate
,
pressuized water heater
,
Solar Flat Plate Collector
,
Flat Plate Solar Collectors
,
Flat panel solar water heater
---
Description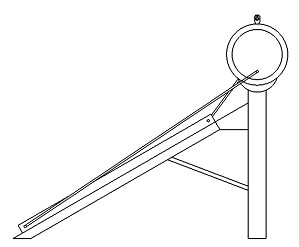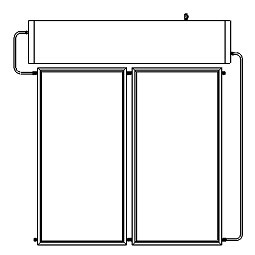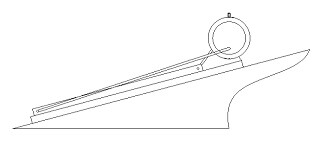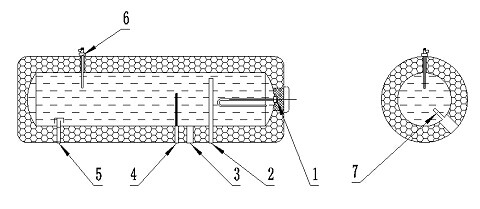 Detailed Product Description:
1.Blue film high efficient flat plate solar collector,easy installation,Beauty to combination with roof。
2. Food grade stainless steel SUS304 2B Inner tank, Automatic welding process,Magnesium rod protection, Comprehensive anticorrosion,Service life is longer。
3.Polyurethane high pressure foam insulation layer,Best density,Obturator high,Small heat conductivity coefficient。
4.Outer tank material adopt galvanize color plate double anticorrosion layer ,Good anticorrosive。
5.high pressure operation,can bear 1.0MPa,use more comfortable。
6.Effluent has pressure, which can integrate with conventional energy electricity , fuel gas water heater to use,Bath is more comfortable。
Detailed Product Description: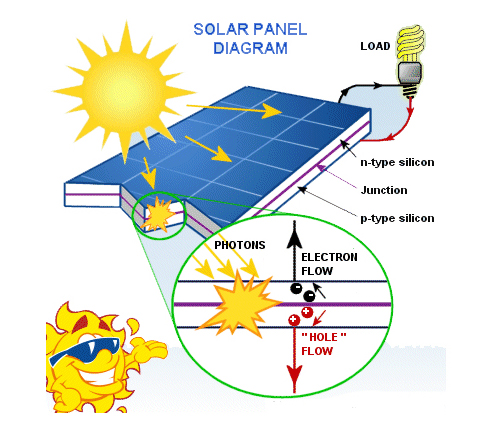 Technical Data: 
  
Model

SPH-P-150A

SPH-P-200A

SPH-P-300A

SPH-P-150

SPH-P-200

SPH-P-300

Complete product parameter

 

Flat plate quantity

1

1

2

1

1

2

Installing form

Flat roof

Flat roof

Flat roof

Pitched roof(15°~30°)

Pitched roof(15°~30°)

Pitched roof(15°~30°)

Water tank

 

water tank net capacity(L)

150

200

300

150

200

300

Water tank inner/outer diameter(㎜)

φ450/φ550

φ450/φ550

φ450/φ550

φ450/φ550

φ450/φ550

φ450/φ550

Water tank length

1070

1370

2020

1070

1370

2020

Inner tank material/thickness(㎜)

SUS304 /t1.2

SUS304 /t1.2

SUS304 /t1.2

SUS304 /t1.2

SUS304 /t1.2

SUS304 /t1.5

Outer tank material

Color plate t0.45

Color plate t0.45

Color plate t0.45

Color plate t0.45

Color plate t0.45

Color plate t0.45

Thermal insulation material

Polyurethane

Polyurethane

Polyurethane

Polyurethane

Polyurethane

Polyurethane

Reserved electrical heater port

11/4″

11/4″

11/4″

11/4″

11/4″

11/4″

Cold water inlet size

3/4″

3/4″

3/4″

3/4″

3/4″

3/4″

Hot water outlet size

3/4″

3/4″

3/4″

3/4″

3/4″

3/4″

Maximum pressure

0.7MPa

0.7MPa

0.7MPa

0.7MPa

0.7MPa

0.7MPa

Highest pressure

95℃

95℃

95℃

95℃

95℃

95℃

T/P port

3/4″

3/4″

3/4″

3/4″

3/4″

3/4″

Drain outlet &Magnesium rod port

3/4″

3/4″

3/4″

3/4″

3/4″

3/4″

Sensor port

1/2″

1/2″

1/2″

1/2″

1/2″

1/2″

Flat plate solar collector

 

Dimensions(㎜)

2000 x 1000 x 80

2000 x 1000 x 80

2000 x 1000 x 80

2000 x 1000 x 80

2000 x 1000 x 80

2000 x 1000 x 80

film

Germany import blue film

Germany import blue film

Germany import blue film

Germany import blue film

Germany import blue film

Germany import blue film

Area(㎡)

2.0

2.0

2.0×2

2.0

2.0

2.0×2

Frame

left、right two feet

left、middle、right three feet

Material

Galvanize color plate t1.2

Galvanize color plate t1.2

Galvanize color plate t1.2

Galvanize color plate t1.2

Galvanize color plate t1.2

Galvanize color plate t1.2

Angle①

15°~30°

15°~30°

15°~30°

0°

0°

0°

Accessories:

 

T/P Valve

95℃/0.7MPa

95℃/0.7MPa

95℃/0.7MPa

95℃/0.7MPa

95℃/0.7MPa

95℃/0.7MPa

Check / pressure relief valve

3/4&0.6MPa

3/4&0.6MPa

3/4&0.6MPa

3/4&0.6MPa

3/4&0.6MPa

3/4&0.6MPa

Connect pipeline

Standard configuration

Standard configuration

Standard configuration

Standard configuration

Standard configuration

Standard configuration
Note:label①angle according to customer require to do different angle
Product Structure
:
1 Electrical heater port
(
reserved
);
2 Hot water outlet
;
3 Magnesium port/Drain outlet
;
4 Temperature sensor port
;
5 Cold water inlet
;
T/P valve
;
7 Heat pipe
。